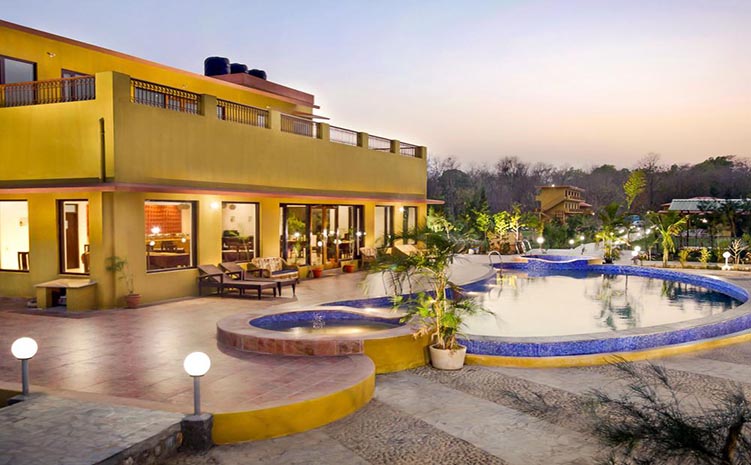 Aura is a family owned retreat with a peaceful healing environment for the body, mind and Soul. Our guest rooms & cottages offer an inspiring environment, the spacious windows let the sunlight in and provide breathtaking views of the majestic mountains. We provide our guests with the opportunity to enjoy a tranquil respite from their busy worldly lives. This may occur whilst relaxing beside the pool, having a spa treatment, experiencing one of the numerous activities or touring around the Tiger reserve.
---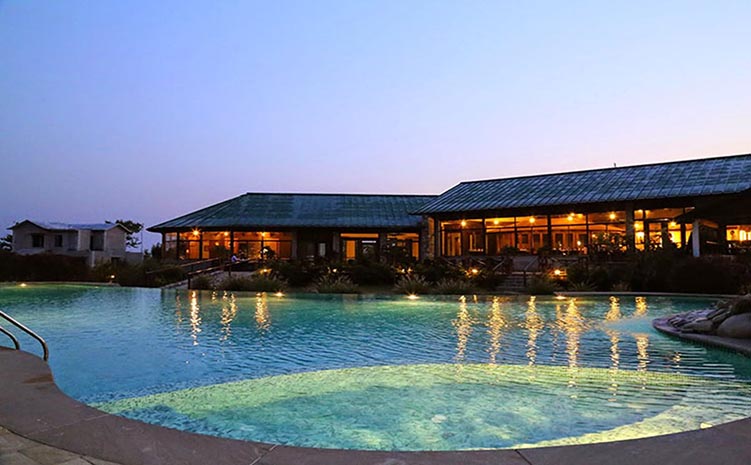 The Victorian style architecture of the 10 residential blocks house 48 living units with beautifully designed plush interiors. Several different rooms are designed to accommodate small size family to large. The living units at Aahana offer all the privacy, luxury and relaxation to provide our guests a home-away-from-home experience. The spacious guestrooms are warm, sophisticated and welcoming. The rooms are equipped with tea/coffee makers, a mini bar fridge, telephone, safe deposit box, 32"/42" LCD TV with Tata Sky connection, 24hrs running hot & cold water and excellent air-conditioning.
---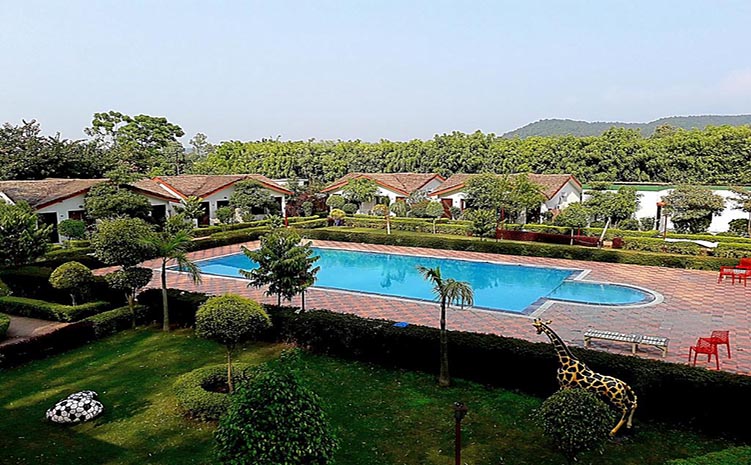 Corbett Holiday Forest Resort is an ideal destination for families, corporate travelers, youngsters, kids etc. who want to have a comfortable stay and have a taste for good services and quality. The resort is central locked in the foothills of the Himalayas. Our resort is rate as one of the best resort in the area for comfortable stay, good food, superb connectivity, delight service at an affordable price.
---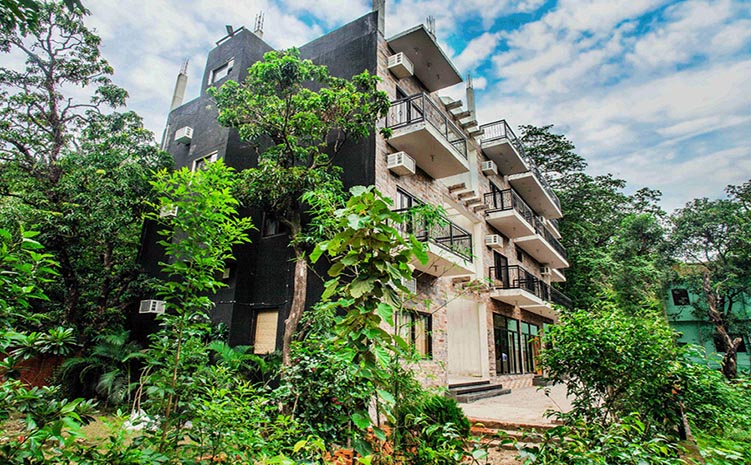 Hotel Holiday highlights is a simple luxury accompanied by an exceptional location complimenting a unique environment making it a contemporary and finely tuned resort that offers an enriching, enlightening and rewarding lifestyle experience wherein one is willing to surrender.
---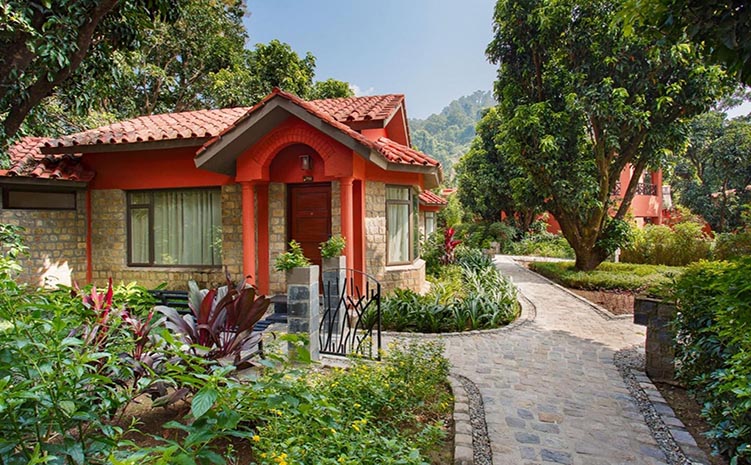 The Gateway Resort Corbett, Uttarakhand is located in the fabled Kumaon district at the foothills of the Himalayas, just 250 kms from Delhi International Airport, and a two-hour drive from the state capital, Dehradun. 61 contemporary rooms and suites under the shade of imperial deodar and sal trees dot 10 acres of land on the banks of the river Kosi, promising a luxurious pahadi (mountain) vacation.
---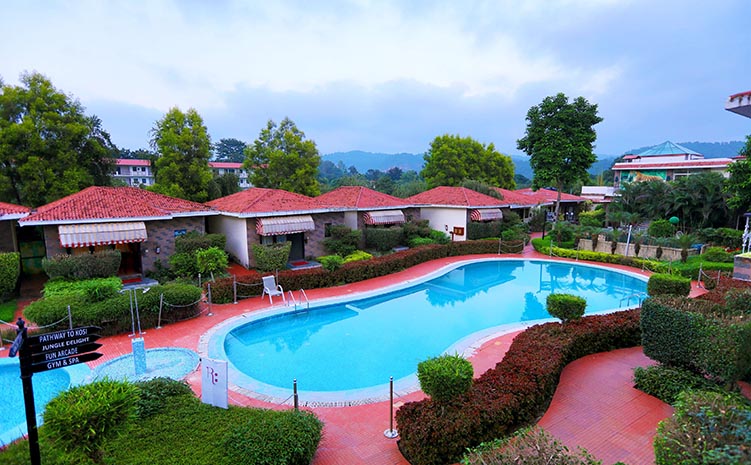 Nestled amidst the dense and pristine wonder of Nainital district, Jim Corbett is a beautiful destination. Popular among the wildlife enthusiasts, it draws a huge number of tourists and offers admirable sightseeing. Situated on the serene foothills of Kumaon, Regenta Resort Tarika, Jim Corbett is in Ramnagar. Surrounded by the Jim Corbett National Park on one side, it provides a scenic view of the Kosi River.