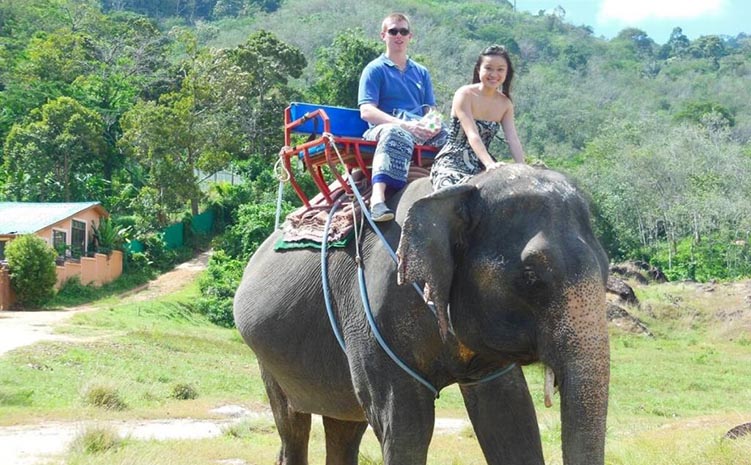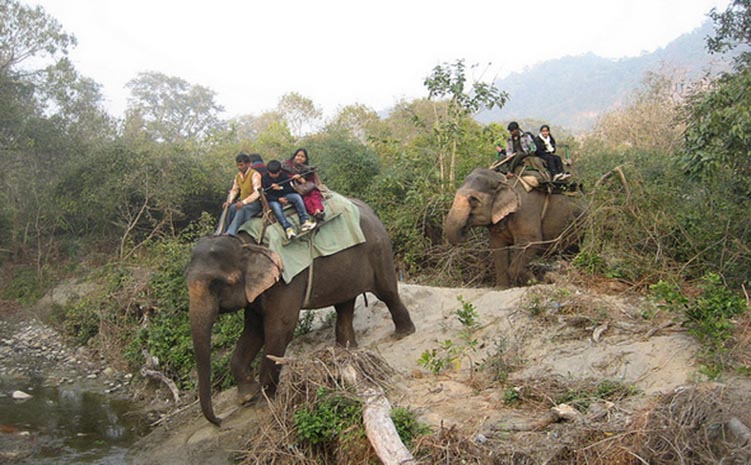 Looking for Elephant Safari In Corbett ??
Call Now
An Elephant Safari is also a popular means to explore Jim Corbett national park. It follows a designated path to ensure that the travellers get to visit all the possible sections where you will be able to spot mammals, birds and several other species. Overall Corbett Park is divided into five different zones in which tourism is allowed. Though, elephant ride is only permitted in Bijrani and Dhikala Zone. We arrange an advance booking for the joy ride that is conducted outer periphery of the Corbett Tiger Reserve. The elephant is being given on a first come, first serve basis. One and half hour safari is conducted in both shift - morning as well as afternoon shift.
Riding on the back of an elephant that are controlled by the trained Mahout is the apex form of wildlife tourism. Elephant Safari in Jim Corbett National Park is the special treat to the travelers by grabbing the opportunity to roam in the open grounds of these majestic wild animals.
Useful Information
Visitors are required to obtain entry permits issued on first come first serve basis (subject to availability)- start 90-45 days prior. Director- CTR reserves right to suspend the safari without prior intimation to the tourist
Entry permit issued and is non transferable & Safari Charges are NON-REFUNDABLE once booked.
Id Card issued by government for Indian and Passport details are mandatory for making reservation of foreigner tourists.
Please carry the same ID card submitted during online booking.
No other means of travel are allowed by park administration is allowed to enter inside the park.
Official registered guides can only join your excursions, please do not try to change the guide or naturalist
Entry inside the National Park is strictly prohibited after sunset.
Avoid carrying pets while you on a holiday tour as no pets can be taken inside the CTR